I have guided high school students through the college admissions process since 2012, and have helped students navigate the law school admissions process since 2015.
I received my Bachelor of Arts in English and a Certificate in French Language and Culture from Princeton University, and my Juris Doctor from Harvard Law School. I completed the Independent Educational Consultant Certificate from UC Irvine, Division of Continuing Education. I hold memberships in the Independent Educational Consultants Association and the Potomac and Chesapeake Association for College Admission Counseling.
As the daughter of an immigrant mother and a military father, I know first hand how daunting the college admissions process can be. I owe the success of my college and law school admissions process to my dedicated teachers and parents who pushed me to achieve my full potential. Through S. Montgomery Admissions Consulting, I am blessed to do the same for other students. To learn more about my background, you can read my full story here.
My virtual consulting model allows me to serve students throughout the United States and abroad. My students live in New York, New England, Washington, D.C., Maryland, Virginia, Colorado, Georgia, Florida, and California, among other places.
I feel so fortunate to have connected with Sydney as I was starting my journey through high school. I can tell that she takes an interest in my growth not only as a student, but as a person. I look forward to my calls with Sydney where we discuss a wide range of topics, including my four year high school plan, AP classes, possible career paths, summer courses and more. I always leave the calls with an action list and am very grateful to have her in my corner. I feel like nothing will fall through the cracks with Sydney and for that I am so thankful. ​9th Grader, Potomac, Maryland
​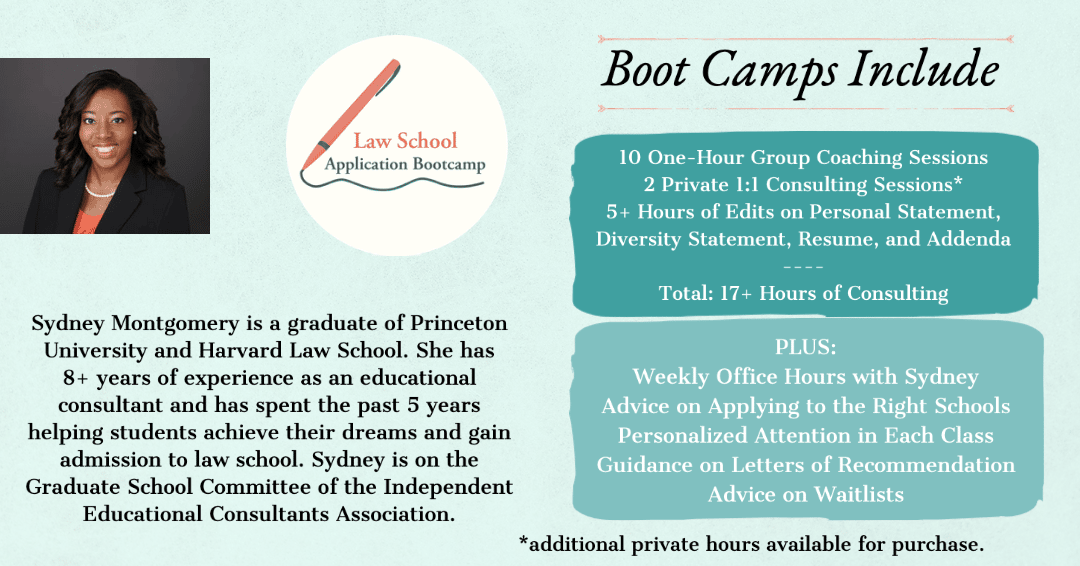 ​